Craft Beer Comes to Naples for the Third Straight Year
Posted:
In affluent communities like Naples, wine often steals the show—but not this Saturday on March 1.
The third annual Naples Craft Beer Fest in Bayfront is expecting a big turnout this weekend since more than 1,100 people came out last year.
"That says a lot about how the Craft Beer Fest has taken off and the momentum it's gaining," festival co-chair Heather Milner said. "For us it's great because it's a fundraiser for the rotary club. The more people that come the more great things we can do."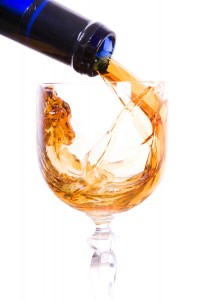 This year's event is from noon to 4 p.m. Tickets are $60 in advance, or $65 at the door. The price includes unlimited beer tastings and food samples, according to this article from the Naples Daily News.
And this year members of the Naples North Rotary Club, the event's sponsor, expect about 1,500 people to attend the event. So, you should probably get there a little—or a lot—early.
Sounds like the perfect Saturday afternoon, doesn't it?
The Naples Craft Beer Fest raised $35,000 last year, rotary club President Jeff Clapper said.
Naples North Rotary supports a variety of charities, according to the Daily News article, but the largest chunk of its donations goes toward college scholarships.
"(The festival) really came into its own last year," Clapper said. "To raise that much in its second year is quite an accomplishment. We're really excited about this year's event."
Fifteen local restaurants will be serving dishes designed to pair with 100 different beers. Festival goers will vote for their favorite food and beer pairing, and a people's choice award will also be announced. A brewers' choice award will be voted on by representatives of each brewery, too.
"The food pairings are like what you see with wine," Clapper said. "It's been really well received by the restaurants. They get creative with their pairings."
Five Florida breweries will be represented at the festival, including Southwest Florida's own Naples Beach Brewery. Big Top (Sarasota), Cold Storage (Tampa), Orlando Brewing and Pensacola Bay.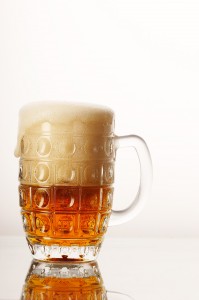 Naples may have been one of the last places to get on board with the growing popularity of craft beer, but better late than never, right?
"We're happy it's taking off," Milner said. "It's not surprising because the craft beer movement has gained a lot of momentum the last few years. People want interesting beer. They want a story that goes with a brewery."
Live music will be performed throughout the festival by The Sarah Hadeka Trio and Rockin' On the Bay will follow at 5 p.m. with a tribute to Rod Stewart.
Tickets can be purchased in advance by visiting naplescraftbeerfest.com. Designated driver tickets, which include food samples but not beer, can be purchased for $25.
Participating breweries:
Naples Beach
Big Top (Sarasota)
Cold Storage (Tampa)
Orlando Brewing
Pensacola Bay
Anheuser-Busch (St. Louis)
Blue Point (Long Island, N.Y.)
Capital Brewery (Middleton, Wis.)
Crown Imports
Goose Island (Chicago)
Green Flash (San Diego)
Kona (Kailua-Kona, Hawaii)
Magic Hat (South Burlington, Vt.)
North American Breweries
Red Hook (Seattle)
Saint Arnold (Houston)
Shock Top (St. Louis)
Southern Tier (Lakewood, N.Y.)
Stevens Point (Stevens Point, Wis.)
Sweetwater (Atlanta)
Victory (Downington, Pa.)
Widmer Brothers (Portland, Ore.)
Woodchuck (Middlebury, Vt.)
Participating restaurants
Alice Sweetwater's Bar and Grille
Boston Beer Garden
Chef Paul's Paella
Dylan's Drafthouse
House of Brewz
The Local
Olde Naples Chocolate
The Pub
Retta's Sweets
Sage
South Street
Tacos & Tequila Cantina
Tavern on the Bay
The Turtle Club
Whole Foods Market