Loans: What you Need to Know Before you Buy your Home
Posted:
When you're looking for a new home, its important to know how many rooms you want, where you want to live, etc.
But before you decide all of that, you need to know how you're going to pay for your new digs.
Home loans are not a one-size-fits-all proposition—although we wish they were.
They differ based on their type, says Zillow, such as fixed or adjustable rate, and their loan term. Loans also vary in interest rate and annual percentage rate (APR).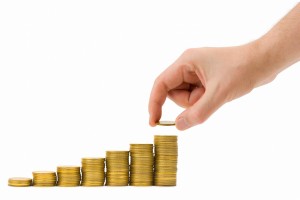 Fixed or Adjustable Loan: What's the Difference?
There are two main types of mortgages: fixed and adjustable.
Most homeowners today opt for fixed-rate mortgages, Zillow says.
Why a Fixed-rate?
With a fixed-rate mortgage, you are locked in to a set interest rate, resulting in monthly mortgage payments that remain the same for the entire life of the loan.
Benefits: Inflation protection. If mortgage rates go up, your rate will not follow suit. Also, if rates drop, your interest rate will not drop either.
Most lenders offer 15-and 30-year fixed mortgages, and some also offer 20-year terms. The longer the term of your fixed mortgage, the lower your monthly payment will be because you're paying over multiple years.
A 15-year fixed mortgage will have a higher monthly payment because you're paying for fewer years. On the other hand, you're building equity at a faster rate and will pay less interest over the life of your loan. The shorter the term of your loan, the lower your interest rate will probably be.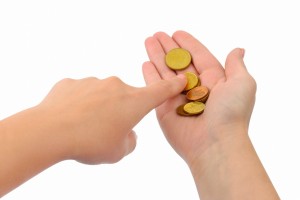 Adjustable-rate
An adjustable-rate mortgage (ARM) is a loan with an interest rate that will change over the life of the loan.
ARMs have adjustment periods that determine how often their interest rates can change and they have initial "fixed" periods during which their interest rates won't change at all — most common are 3, 5 or 7 years. However, after this period, rates can readjust.
These loans are often considered riskier, says Zillow, because the interest rate and payments can increase when the loan adjusts. However, if you're planning to live in your home for a shorter period of time, these loans may make sense for you, especially because you're likely to obtain a lower interest rate than with a fixed mortgage.
Clean House
Even before you start shopping for a mortgage, it's always a good plan to take a long, honest look at your finances.
Most financial experts agree that your mortgage payment — including taxes and insurance — should not exceed 30 percent of your take-home pay.
You'll also want to check your credit rating, Zillow says. Checking your credit rating before you find your ideal home will give you time to correct reporting errors and to clean up less-than-spectacular ratings. It can take up to 90 days to get erroneous information off your report so don't delay this step.